A Celebration of the Mabon - September 21, 2013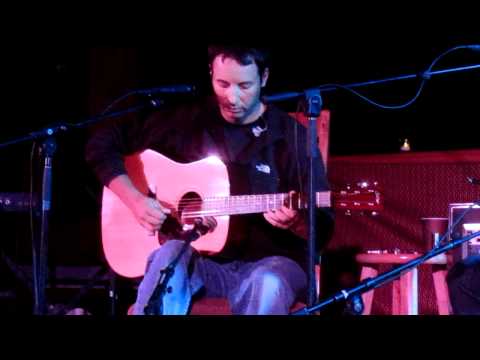 We call it MAY'-bahn. The Autumnal Equinox. Myrrh and Sage. Acorns, gourds, and pumpkins. One final celebration of song, dance, summer, and festivation. An intimate day-long celebration of autumn for our festivarian friends in Colorado and beyond; To celebrate the magical time when the day and the night are divided equally; To prepare for the coming months of rest, relaxation, and reflection; To store up enough festivarian love to survive the long, lonely winter.
Music of Mabon
Turn your sun dial back to the last six years' Mabon celebrations. They have been magical days capped by an unforgettably, intimate set from Adam Aijala and Ben Kaufmann – relaxed, warm, and utterly musical.
Autumn skies on the Planet Bluegrass Ranch
If you've been to one of these shows, you're probably still talking about it. As much as any of our Wildflower Concerts, these shows have caused a stir: two of our favorite musicians from one of the most vital bands in acoustic music, Yonder Mountain String Band, performing two long sets of music, including an extended encore played completely acoustic on the edge of the stage.
As we celebrate the end of summer, the fall harvest, and the Autumnal Equinox, it seems only fitting that we invite Ben and Adam back to share in the musical feast for a sixth year.
Whether trading vocals on some of the most beloved songs in the Yonder catalog (including some not often heard these days), covering a broad swath of traditional music from Celtic to Americana, or trading leads on guitar, banjo, bouzouki, and mandolin this will be a show befitting the summer's delicate finale.
Tickets ($30) and camping ($10) are available now at 800-624-2422 or shop.bluegrass.com.
Ben & Adam at the 2007 Mabon
'Tis a Gift to Be Simple
For six years our grand Mabon celebration occupied the main stage, the workshop stage, and vendors, artisans, and folk performers all over the Planet Bluegrass Ranch. Five years ago we refocused our Autumnal energy on its essence: a casual afternoon of revelry on the Ranch and an intimate evening of acoustic music in the Wildflower. The intimate 300-seat Wildflower Pavilion replaced the main stage as the focus of live music. A few of our closest Festivarian and musical friends, replaced the large crowds of the Festival of the Mabon. But the essence of our celebration of summer's end remains truer than ever before – music, Autumn, and the magic of Planet Bluegrass.
A Day of Mabon
We'll open the gates at 2pm on Saturday, September 21 and serve food and hearty beverages all day to accompany your Mabon revelry. A ticket is required to access the Planet Bluegrass grounds throughout the day.
Mabon Feast
New Belgium seasonal beers, wine, and hot and cold non-alcoholic drinks will be served all day beginning at 2pm. We'll also be serving a simple menu of autumnal culinary delights. All food and drink is cash-only. An ATM is located conveniently on the Planet Bluegrass grounds (in front of the bath house).
Mabon Camping
Camping - $10 per person - is available to spend the Saturday evening (September 21) under the redstone cliffs on Planet Bluegrass, as the Mabon bonfire will likely go late into the night. Who knows... maybe we'll even spy a stray bagpiper wandering the Ranch as a reminder of the Mabons of yore.
Tent camping is available for Saturday evening only. Camping is sold per-person not per-site. Only the front campground area closest to the Wildflower Pavilion will be used. No RVs or pop-up campers.
The grounds open at 2pm for camping or Mabon revelry on the festival grounds.
Campground closes at noon on Sunday.
All campers must also purchase a ticket to the concert.
Tickets
($30) and
camping
($10) are available now at
shop.bluegrass.com
or 800-624-2422. Once you have your tickets and camping, connect with your fellow Mabon Festivarians on Facebook...